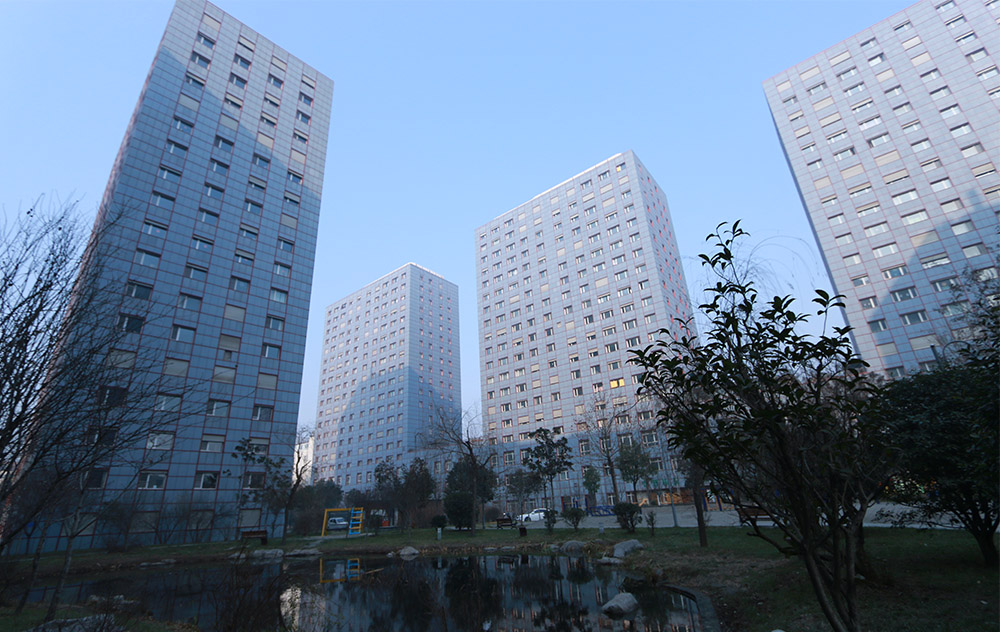 First Application of all KT's Technology Residential Project in China
Jining Xingtang National Green project
Xingtang National Green City residential project locates south side of Red Star East Road of Shizhong District in Jining. Keller Technologies supplied comprehensive services dedicated to the optimized design of building envelope, HVAC design, material selection and operation test for this project.
Name: Jining Xing Tang. Country emerald city
Type: Commercial and Residential
Location: Hongxing Road No. 28 Area (City Central)
Size: 180'000 m2
Status: last phase completed in August 2012
Investor: Jining Xingtang Real Estate Development Co., Ltd.
Design: Dr. Tian Yuan (Keller Technologies Ltd.)
Technology: Keller Technologies Ltd.