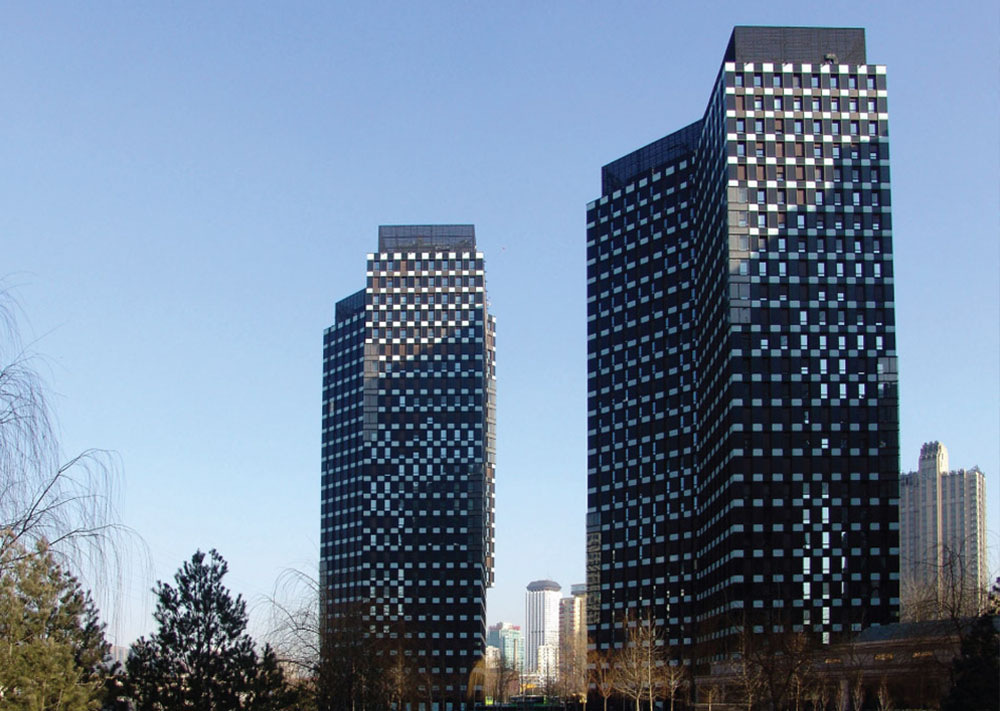 A Model Project of Energy Efficiency and Supreme Comfort
Beijing MOMA International Apartment
After the success of the healthy and comfortable building system at Tiptop in Beijing, KT got another project named MOMA in Beijing. MOMA is located at No.1 Xiangheyuan Road, Dongcheng District. The total floor area is 60'000m2. This project includes 2 towers each one has 26 floors.
Name: MOMA International Apartments
Type: Residential
Location: Beijing 100028, Xiangheyuan Road 1, Dongzhimen District
Size: 60'000 m2
Status: In operation since fall 2005
Investor: Modern Group, Real Estate Developer
Design: Prof. Dietmar Eberle / Dr. Tian Yuan (Keller Technologies Ltd.)
Technology: Keller Technologies Ltd.
Comment: Great sales success of Modern Group