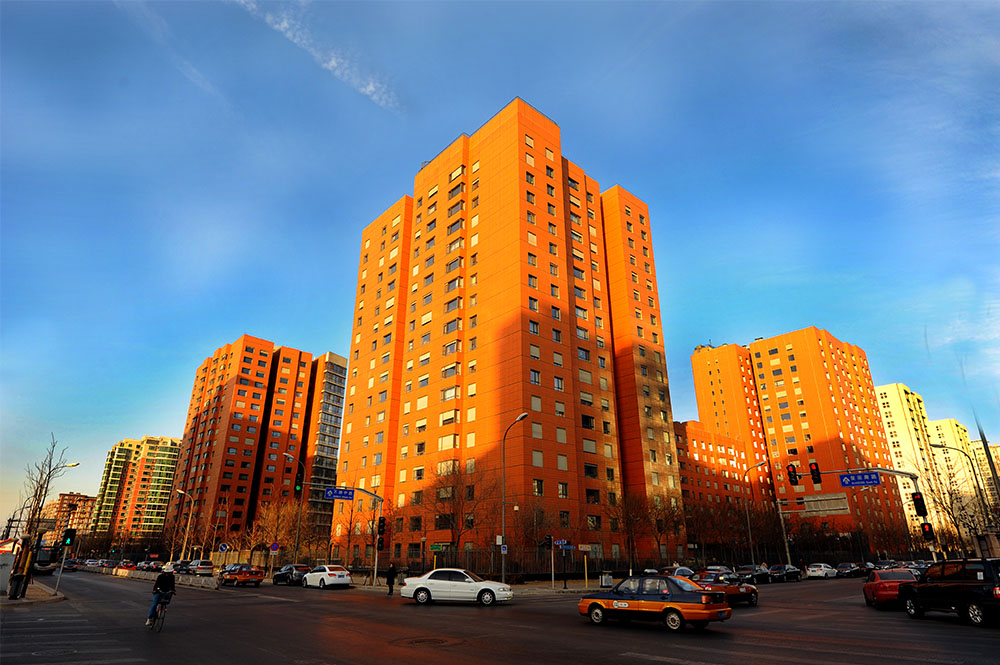 The first project in China applying Keller Healthy & Comfortable building Technology
Beijing TIPTOP International Apartment
The Alliance of Global Sustainability has supported Dr. Tian Yuan and Prof. B. Keller in doing this. Keller Technologies supplied comprehensive services dedicated to the optimized design of building envelope, HVAC design, material selection and operation test for Tiptop international apartment.
Name: TIPTOP International Apartments
Type: Residential
Location: Beijing 100089, Wanliu Zhonglu, Haidian District
Size: 30'000 m2
Status: In operation since March, 2003
Investor: Zhang Zaidong, private Investor
Design: Manfred Wöhr / Dr. Tian Yuan
Technology: Keller Technologies Ltd.