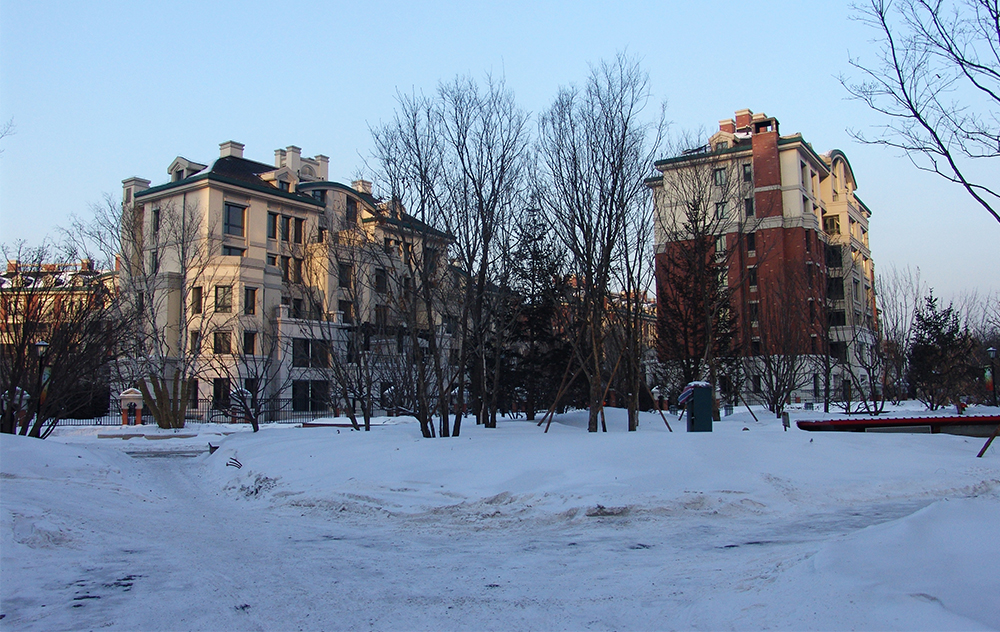 First Application of KT's Technology in freezing fields at Northeast
Harbin Chenneng Creek green project
The ice city Harbin located in north-eastern China has a nearly 6 months long severe winter time. This is the first application of Swiss Keller Technology in severe cold region. In addition to a extensive thermal-insulation, it consists of ceiling radiant heating & cooling systems and substitutive central ventilation. In summer it uses ground-source cooling systems.
Name: Harbin Chenneng Creek Tree Courtyards
Type: private Residences
Location: Tallahassee Street, Nangang District, Harbin 117
Size: 100'000 m2
Status: In operation since spring 2010
Investor: Heilongjiang Chenneng Shengyuan Real Estate Development Co., Ltd.
Design: Harbin Institute of Technology
Technology: Keller Technologies Ltd.